4Kids Entertainment was famous for distributing television programs targeted at children. But the way anime was dubbed there (since around 1998), they got dubbed to look completely different -- ultimately, converting them into U.S. cartoons. Any countries worldwide that were not acquisitions to the former Empire of Japan once, including those in both North and South America and in Europe (with the probable exception of Thailand), used 4Kids' versions of all these shows.
For six years (2002-2008), 4Kids had its own programming block on FOX. This block only aired on Saturday mornings, from 7:00 a.m. to 12:00 p.m. The original block was first known as the FoxBox and later 4Kids TV.
Over the years, the block was renamed several times, from the CW4Kids to Toonzai to Saban Brands' Vortexx.
Logos
1998-1999
This logo appeared on the first season of Pokémon on syndication in 1998 (it later moved to Kids' WB in 1999), Cartoon Network and Boomerang. It can still be seen on DVD releases of the first half of the Indigo League season.
All 39 Pokémon videos from Seasons 1 and 3 (including DVDs) from 1998 to 2002 contain this logo. The logo makes a surprising appearance on a few 2007 Ranma 1/2 DVDs.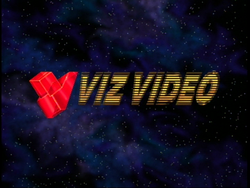 1999-2005
More common than the previous 4Kids logo; it appeared on all remaining episodes of Pokémon on Kids' WB (including the 2000 Orange Islands season and the 2001 Johto season), as well as on VHS tapes and DVDs such as Volumes 1-3 of Kirby: Right Back at Ya! from 2002–2003, and early DVDs of Sonic X (like Vol. 3: Satellite Swindle from 2004). All Kirby: Right Back at Ya! DVDs from 2002 to 2005 are then followed by the FUNimation Productions logo, up to Kirby: Fright to the Finish!. Warning screen
This warning screen is seen on all the Kirby: Right Back at Ya! DVDs ever made from the company. It appears on Sonic X DVDs as well.
The French dubbed version of Sonic X, which is NOT based on 4Kids' dub, has this logo when seen on DVD. The other variant, a still logo, is used in the English dub of this anime.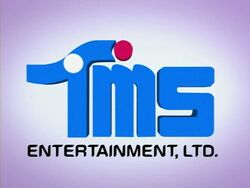 2005-2012
When 4Kids TV first got its re-branded name, they used this logo from then on until they sold all of their cartoons to Saban Brands. It can be seen on Kirby: Fright to the Finish, the DVDouble Shots, and on the two 7-episode DVDs from 2008. It also appears on Sonic X DVDs from 2005-2009, including the 2006 and 2007 releases of the third season.
All Sonic X and Kirby: Right Back at Ya! DVDs from 2005 to 2009 also carry the 2005 FUNimation Entertainment logo.
4Kids Entertainment's final Saturday morning block, Toonzai, aired for the very last time on August 18, 2012, and all of its properties were sold to various other companies afterwards; for example, Sonic X was sold to Saban Brands and later to Discotek Media.
Weblinks