After its theatrical release on June 27, 1997, Hercules, Disney's 35th animated feature, was released on VHS on Feburary 3, 1998 (followed by its moratorium date of January 31, 1999), and on DVD on November 9, 1999.
The first copies of the VHS were produced in December 1997.
Synopsis
An outrageous odyssey of fun, fantasy and adventure unfolds in the hilarious hit film Hercules - Disney's 35th animated triumph "brimming with comic surprise!"
Taken from the gods as a newborn, adopted on earth, Hercules becomes an awkward teenage pillar of strength. Trying to fit in, he discovers Zeus is his dad and home is on Mount Olympus - if he can move from "zero" to true hero! Hercules teams with Pegasus, the flying stallion, and Phil - a feisty personal trainer - for the mission. But it's no walk on Acropolis. He must match wits with Grecian beauty Meg and a comical hothead named Hades, who's having a devil of a time with his hostile takeover of the Universe. He's armed with morphing morons Pain and Panic for help, and only Hercules stands in his way!
With a bold animation style, colossal voice cast, and spectacular music, Hercules is unmatched in strength, delivering something for everyone with "pinwheeling, knockabout fun!"
Supplements
VHS
Video
Creation date
Announcer
1
Green warning screens (1997-2000)
October 21, 1997
2
Walt Disney Company intro +
Join Us Now for a Special Preview Bumper (1996-1998)
February 3, 1998
Beau Weaver
3
Teaser trailer for Mulan
June 27, 1997
4
Walt Disney Company "Coming to Video" Bumper (1997-1998)
March 4, 1997
Beau Weaver
5
Video preview for The Little Mermaid
February 3, 1998
Mark Elliott
6
Trailer for Belle's Magical World
November 11, 1997
Mark Elliott
7
Video preview for Peter Pan
December 2, 1997
Mark Elliott
8
Video preview for Flubber
February 3, 1998
Don LaFontaine
9
"Feature Presentation" (1992-1999)
October 29, 1996
Beau Weaver
10
Walt Disney Masterpiece Collection logo (1994-1999)
October 28, 1994
11
Full Screen Format Disclaimer (1994-2000)
January 22, 1994
12
Hercules
June 27, 1997
DVD
The Making of Hercules
"No Importa La Distancia" music video
Music Video With Ricky Martin
Film Recommendations
In Other Countries
| Country of origin | Format | Release date |
| --- | --- | --- |
| Japan | VHS | January 23, 1998 |
| Australia | VHS | February 25, 1998 |
| Brazil | VHS | March 1998 |
| United Kingdom | VHS | April 27, 1998 |
| South Korea | VHS | July 15, 1998 |
| Japan | DVD | December 22, 1999 |
| United Kingdom | DVD | March 24, 2000 |
| South Korea | DVD | July 13, 2000 |
Gallery
Videos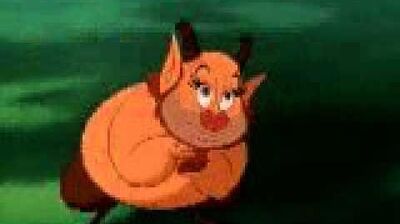 Weblinks