Lionsgate Films was founded on January 12, 1998 in Vancouver, British Columbia. The first movies were released threatically shortly before and after its founding. Although not part of the Big Six major film studios, today, Lionsgate is the most successful film and television distribution company of America.
2000-2006
In 2002, the 2000-2006 logo was seen on VHS releases of the Mario and Sonic cartoons.
2006-2013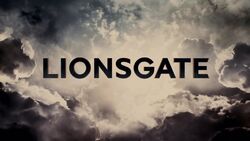 From March 4, 2008 to April 8, 2014, Lionsgate co-distributed all Thomas & Friends DVDs in North America, and this logo was in use back then on those DVDs.
2013-Present
The current logo, first seen on April 14, 2013, appeared on My Little Pony: The Movie when it was released in theaters on October 6, 2017. It also appears on all current films from the company and on all home media releases as well. On My Little Pony: The Movie, the opening theme of the film plays over this logo, followed by the Allspark Pictures (A Hasbro Company) logo.