Movies Anywhere is an app developed by The Walt Disney Company. Originally released exclusively for iOS devices on February 25, 2014 as Disney Movies Anywhere, it was later available in November to Android users.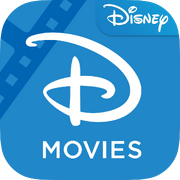 This method of watching Disney movies was introduced at the time when all films up to date were released on Blu-ray Disc, and the company had no further plans to re-release the films again (that is, outside of those under the Diamond and Signature Collection series), as well as making trailers of further re-releases of older Disney films.
The movies available within this app are distributed by Disney itself, as well as Pixar, Marvel, and Lucasfilm.
In 2017, Disney Movies Anywhere changed its name to just Movies Anywhere.
Videos
This was the first commercial for the app, uploaded on February 25, 2014.
A trailer for all 14 Pixar films up to date on Disney Movies Anywhere was uploaded on June 3, 2014.
When Android and Google Play became supported with this app on November 4, 2014, these two commercials for the app were uploaded to YouTube.
In September 2015, Amazon Video and Microsoft Movies & TV added support for Disney Movies Anywhere. This commercial proved it all:
In August 2016, Verizon FiOS added support as well. As a result, another commercial was released:
Community content is available under
CC-BY-SA
unless otherwise noted.